Hi Friends,
I know... it's been a long time since I lasted posted. I will blog more about that journey later but today it's
Today we are sharing with you a wonderful Bible Study from Apologia the second book in their
What We Believe
series.

"Our Children are bombarded daily with competing messages. Every song, movie, book, TV show, blog and game is full of ideas - ideas about God, people, truth, beauty, and right and wrong. Not all of these ideas are true. Some are deceptive and even destructive. The What We Believe series is designed to help children learn to discern the truth by using God's Word as a lens through which to view the world around them - to see everything the way God sees it." ~Apologia Press
Keeping it simple...I love this program. We currently use the Apologia Science programs "Exploring Creation with Physical Science" and "Exploring Creation with Astronomy" and we love these. I have already mapped out their entire Junior High and High School curriculum using Apologia Science all the way. My children get excited when it's Science time they have enjoyed them so much. "Who Am I?" is the same. It just felt like home when we first received our package. I almost forgot that I was doing a review. This Bible Study just seems to fit in so well with our morning.

Included in our gift from Apologia we received:
Book
You can find a Sample Page of the book HERE



$24.00 [sold separately]
Purchase HERE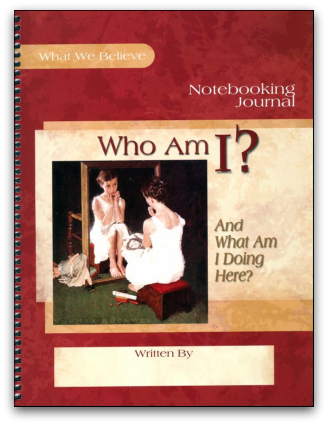 The Who Am I? Notebooking Journal
for your student to write all of their thought and understanding of the lesson/experiment of the day.
You can find a Sample Page of the notebooking journal
HERE
$24.00 [sold separately]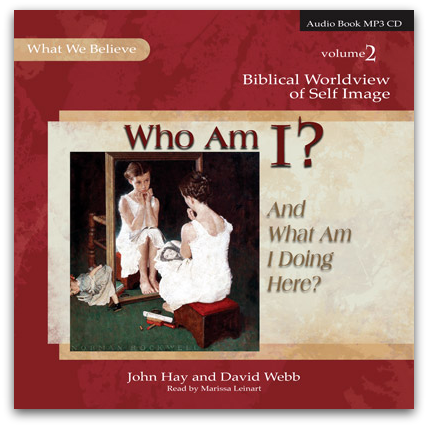 The Who Am I? Audio CD
A wonderful option for the self - led student to have the text read aloud as mom would do
That must be played on a MP3 compatible player or computer
$19.00 [sold separately]
Purchase HERE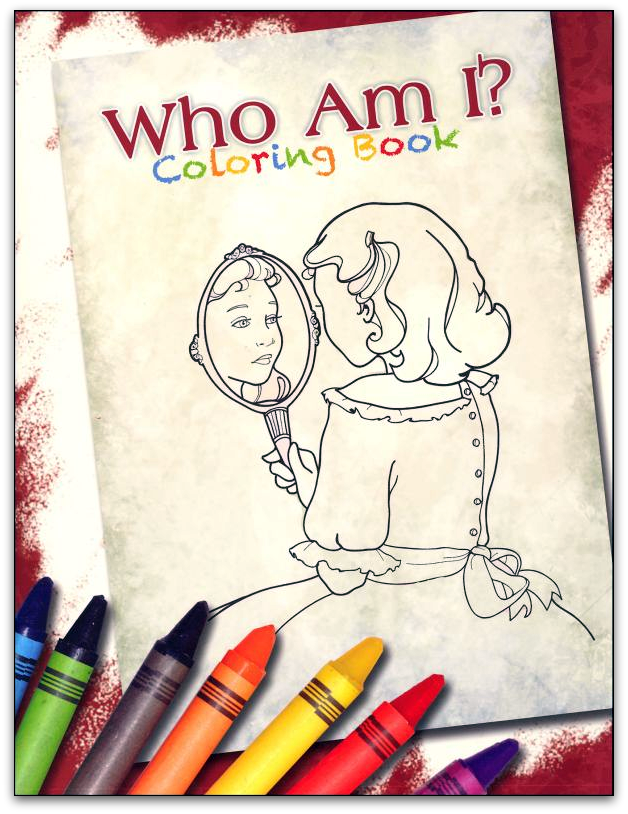 The Who Am I? Coloring book
to engage younger children during the lesson
bringing to life the story of the day
A great resource to keep those who have busy hands focused
You can find a Sample Page of the coloring book
HERE
$8.00 [sold separately]
These are all such beautiful books, bound with sturdy binding and filled with lovely illustrations.
The "Who Am I?" lessons are as follows:
Lesson 1: What are we doing here?

Lesson 2: What will you make today?

Lesson 3: What's on your mind?
Lesson 4: Can you trust your feelings?
Lesson 5: Will you choose wisely?
Lesson 6: How will you run the race?
Lesson 7: What kind of fruit are you growing?
Lesson 8: Who do you think you are?
Each one of these lessons guides your student in the same consistent manner:
The Big Idea - An introduction of the topic of discussion of the week.
What You Will Do - This is what your child will learn in the study
Short Story - This short story is written to relate your child to the subject hearing a story about a child about their same age.
Think About It - Thought-provoking questions that make the story come to life.
Words You Need to Know - Important vocabulary words your child will write in their notebooking journal.
Hide It in Your Heart - Two related Scriptures are presented for your child to memorize to encourage their understanding of the subject and what God's Word says about the subject.
Integrated Learning - Articles that broaden their understanding of different ideas and concepts shared in the lessons included in subjects such as art, math, science, history, and more.
What Should I Do? - This section focuses on a character trait for your child to practice.
Prayer - The lesson is concluded with a prayer to give your child an opportunity to be Thankful for Who they Are!
Worldviews in Focus - This section is a great section of how others believe and the different cultures of other children in the world.
House of Truth - "hands-on memory aid" to visual instill what your child has learned in each lesson.
The Notebooking Journal is also fabulous. For the mom's who are like me [the simpler the better] this is a must for keeping lesson plans and learning Simplified. Lesson Plans are included in the front of the book for mom. Your child is given open pages for note taking, Vocabulary word listings, Questions and Answer? asked in the text and other fun activities. It is a wonderful asset for those self-led students as well
If you have not already gathered, I love this Bible Study curriculum.
"Who Am I?"
is easy, fun and Heart felt learning that every family should invest in. You won't be disappointed.
Blessings,
Mindy B.
Revelation 12:11
For more reviews on the
What We Believe "Who Am I?"
books hop on over to TOS Crew Reviews page
HERE
I received this product as a gift, free of charge, for my honest opinion and review