"Make learning to read
fun, fast & effective!"
Take a memory game and story books all wrapped into one great little package of reading fun and you have...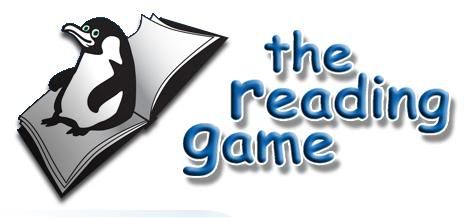 I know it is hard to believe, but I have found another great reading program that makes reading such a breeze and so much F.U.N. My little Anna is 5 and learning to master reading. She LOVES to play the memory game (and is very good I might add - that girl has a mind like a vault ;-) She LOVES to play games period. She is always trying to create her own when she can't find ones that we have put away in our home. Well, this program is just a perfect fit for her new adventure into reading discovery.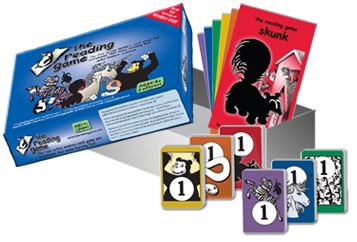 The Reading Game
consists of 6 decks of word memory cards, each with six levels of words to master, and 6 books that correspond to the matching word memory cards.
The idea of the game is:
Anna plays with a teacher (Me, one of my sons or husband - someone who can read and instruct her in how to pronounce the words)

Starting with Book 1 "Skunk" word cards and Level 1 words she lays out the cards, words facing down, to play the Memory Game (matching like words).

If she does not already know the words then we help her sound it out and see the word to make the visual memory connection.

Once Anna has mastered all of the level 1 words without help we then add the level 2 words, and so-on-and-so-forth all the way through Level 6 word cards.

When she accomplishes the mastery of these words she is ready to read Book 1 'Skunk'.

When she reads her Book 1 she then moves on to the next stories set of word memory cards until all 6 books have been read.
How precious it was to see her eyes light up when she realized that she made a match and then to recognize a word she may have just learned - oh, that was just icing on the cake. This inspired her to want to learn more and more and more words. She didn't want to do any other school because she was making such progress with
The Reading Game
.
As we are playing the memory games I allow her the chance to read my cards just to reinforce her learning futher. I also took the oportunity to allow her to read the book when she completed one level of words, not waiting to complete all six first. She was so excited to get on to reading that I really think it helped her stay motivated because she was able to read the story with me - she read the words she learned, me reading the rest. When she didn't know a word I would read it to her and then she would want to repeat what it said back to me.
Needless to say, I highly recommend this game for your up-and-coming reader. I know they will enjoy "The fast action memory card game and storybooks that make learning fun!"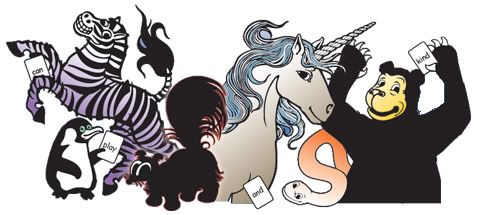 The Reading Game is a fast-action memory card game.
It includes a series of six beautifully illustrated storybooks.

The Cards & Books work together to make learning to read exciting and enjoyable.
Game sessions are fun-filled with a winner every few seconds.
After completing the first memory card game, the student has thirty words "hardwired" into memory.
The Skunk story, Book One in the series, is told using only those thirty words.

On completing the series, the student has a reading vocabulary of 180 words.

Almost half of them are among the one hundred most commonly used words in the English language.

The Reading Game was created by "Wordly Wise" author, Kenneth Hodkinson.
Learn more about
How The Game Works
$24.95 ea
-6 decks of memory playing cards
-6 storybooks
-Plus a Parent/Teacher guide
Ages 4+
2 Players
15% off orders of 8 or more
Purchase your own The Reading Game
HERE
.
From My Heart to Yours,
Mindy B.
Revelation 12:11
Disclaimer: I received this product free of charge for the purposes of sharing my honest opinion and review.
You can read more Reviews of The Reading Game from my Crew Mates at The Old Schoolhouse Homeschool Crew